Privacy Policy
Legal and privacy
The Happy Things website (www.happythings.eu) takes your privacy seriously. Read the following to learn more about our privacy policy.
Happy Things (www.happythings.eu) is committed to protecting your personal information. By utilizing www.happythings.eu, you accept to be bound to these privacy policies, which may be amended or modified from time to time without prior notice.
Traffic data (Automatically Generated Information)
Traffic data are generated when your computer connects to Happy Things (www.happythings.eu) and are not sufficient alone to identify you. We may collect the following information: the origin of the connection, IP address, the type and version of your browser, the length of the connection, etc. This information can be used for statistical purposes to traffic to and Happy Things. analyze (www.happythings.eu) (most and least viewed pages, activity per day and hour, etc.). Traffic data are always processed anonymously.
cookies
Cookies are small bits of information that our server sends to your browser with the intention that this information on your next visit will be sent back to our server. These small text files are stored on disk or in memory of your computer.
The cookies store information (such as the settings of your PC and preferences indicated by you) to facilitate the subsequent use of Happy Things (www.happythings.eu). This information includes besides your IP address, no name or address or other personal information. You can set your browser so that you do not receive cookies during your next use of Happy Things (www.happythings.eu). In that case it may happen that you can not use all the possibilities of Happy Things (www.happythings.eu) or that you do not have access to (parts of) Happy Things (www.happythings.eu).
Personal data
You do not need to provide any personally identifiable information to us to use Happy Things (www.happythings.eu). If we receive any personal information, collect and / or process we use it in a fair and lawful manner. We will never share your personal information with third parties.
Links to other sites
Happy Things (www.happythings.eu) contains links that you leave happy Things (www.happythings.eu) and ends up on the websites of any other party. Happy Things (www.happythings.eu) has no control over third party websites that are linked. So it may be that the use of these websites is another privacy policy applies. We do not accept any responsibility or liability for (the operation and / or content of) websites of third parties. We recommend you the privacy and / or statements of the other websites you visit to see.
Happy Things (www.happythings.eu) is careful when it comes to providing accurate and timely information to the website visitors. We are not responsible for information, data, programs you receive through our third-party site. The information you receive from third parties, do not always represent the opinion of us.
We are not liable for any direct or indirect damage that could arise from the use of the information contained herein. can be derived from any rights or claims made to the content of this website.
Information on Happy Things (www.happythings.eu)
We can not guarantee that the information on our website is faultless, complete and / or up to date. Therefore, you can not derive any rights on this website information. Nor are we liable for damages resulting from errors and / or outdated information. If you have information, data and / or programs encounter which the copyright rests with you, ask to report it to the webmaster.
In you come across information that is not good, complete or current in your eyes, you may contact the webmaster ([email protected]). We welcome your comments and / or additions appreciated. Through your help we can improve our website.
Account HappyThings
Create an account (not required) or log in to an existing account
For questions, information & advice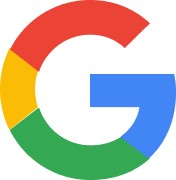 Wij scoren een op
HappyThings
Gorinchem The Netherlands
30234459